Taiwan Taoyuan Airport - Taipei Airport (TPE)
Use this website to quickly find the most important information about Taiwan Taoyuan International Airport: Flights (Departures, Arrivals), Parking, Car Rentals, Hotels near the airport and other information. Plan your travel to Taipei Airport (TPE) with the information provided in this site.
Taiwan Taoyuan International Airport (IATA: TPE, ICAO: RCTP) formerly Chiang Kai-shek International Airport, also known simply as Taoyuan Airport, is an international airport located in Taoyuan, about 40 km west of Taipei, Taiwan.
Is the main international hub for China Airlines and EVA Air. Another airport serves Taipei city, Taipei Songshan Airport, much smaller and centralized in chartered, domestic and some international flights.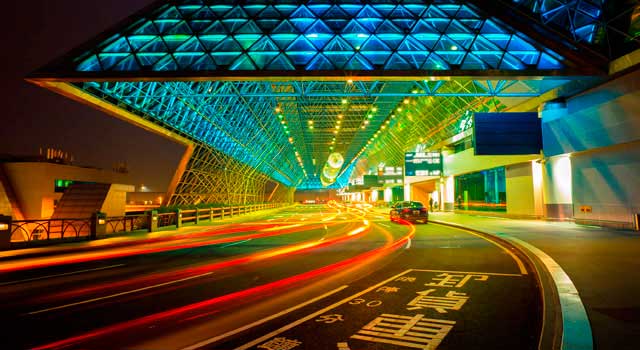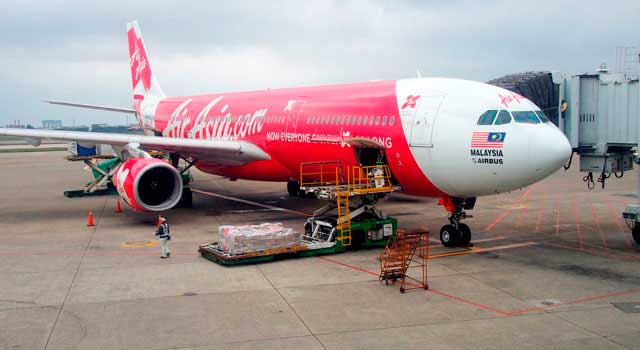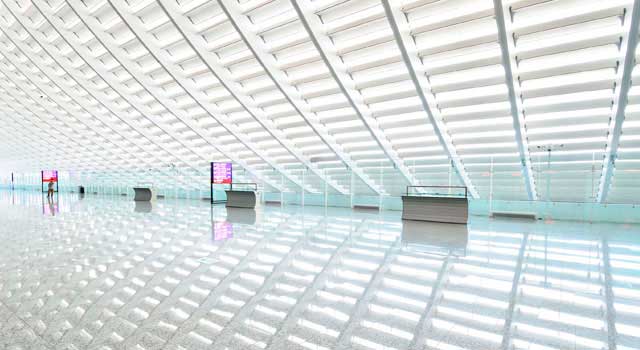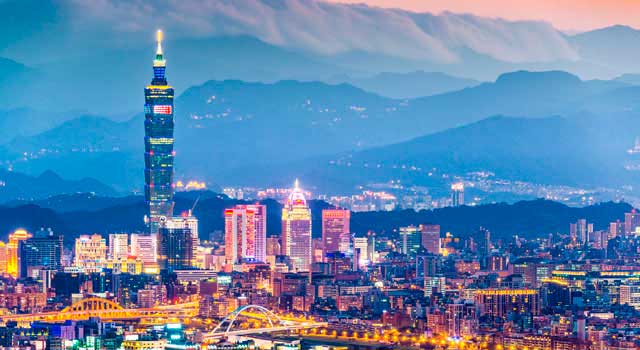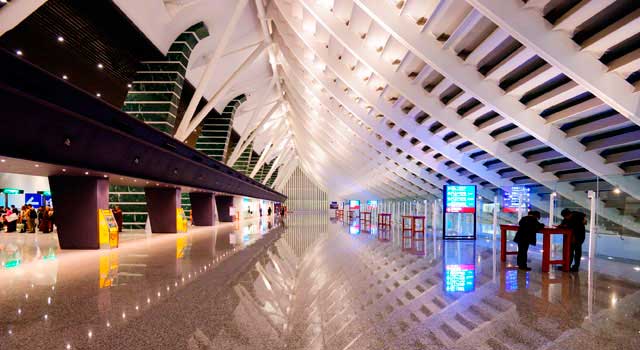 Taiwan Taoyuan Airport is the largest airport of Taiwan. The top ten busiest international routes from Taoyuan Airport in 2015 were: Hong Kong, Tokyo, Osaka, Shanghai, Singapore, Bangkok, Seoul Macau, Los Angeles and Ho Chi Minh City.
The passenger traffic in Taiwan Taoyuan airport has grown a lot during last years. In 2015 it handled more than 38 million passengers being the 11 busiest airport worldwide in terms of passengers traffic.
Terminals
There are currently 2 operative terminals in Taoyuan Airport: T1 and T2. Terminal 3 is planned to be built during next years.
Terminal 1
Renovated in 2012 it has 18 gates and is divided in Concourse A (north) and Concourse B (south). Both concourses are linked to each other by a main building.
Terminal 2
Opened in 2000, it has 20 gates and it's divided in Concourse C (south) and Concourse D (north).
Terminal 1 and 2 are connected by two people mover lines, connecting concourse A to D, and B to C.
Both terminals are connected by a free transportation people mover called Skytrain.
Future Expansion
The airport is currently near its maximum capacity and congested.
Terminal 2 is under an expansion project to increase the terminal capacity by 5 million passenger.
The runways and jet bridges are being expanded in order to allow regular A380 flights.
New Terminal 3 and 4
There are some plans to build a new terminal at the airport, the Terminal 3. It will increase the capacity by 45 million passengers by 2020.
MRT - Rapid Transit to Taipei
It is planned that a new rapid transit system between Taipei City and Taipei Taoyuan Airport in just 35 minutes will be available at late 2016 or the first months of 2017.
Airlines and destinations
There are more than 50 airlines operating at Taoyuan Airport, with destinations worldwide.
The airlines with more passenger traffic in 2014 were:
- China Airlines (10,2M)
- EVA Air (7,6M)
- Cathay Pacific (3,9M)
- TransAsia Airways (1,2M)
- China Southern Airlines (1M)
The countries with more passengers from Taiwan Taoyuan airport in 2015 were:
- China (8,5M)
- Japan (8,3M)
- Hong Kong (6,9M)
- United States (2,4M)
- South Korea (1,9M)
Car Rentals
Available at both terminals. Check prices here
Transportation
- Rail: The express service began service on March 2017. It connects the Taoyuan airport with Taipei Main Station in 35 minutes.
- Bus: There are several buses that link the airport to main cities and also to Rail station from both terminals.
- Taxi: Taxi queues are located outside the arrivals hall of both terminals available 24 hours a day.
For further information about transportation, click here
Contact information
Address: No. 9, Hangzhan S. Rd., Dayuan Dist., Taoyuan City 33758, Taiwan R.O.C.
Telephone: +886 3 398 3728